Our happy guests can't wait to share their great holiday stories while staying at Sunshine Towers, Maroochydore!
"Relaxing Break"
"We stayed in a two bedroom apartment on the fifth floor. The apartment was lovely and well maintained with loads of little extras like handwash, cooking spray and glad wrap which you don't normally expect. 
The views were amazing. Loved sitting on the balcony and watching the surf. We would fortunate enough to also see a whale breaching in the distance. Amazing. The manager, Andrea was always on hand and very willing to assist"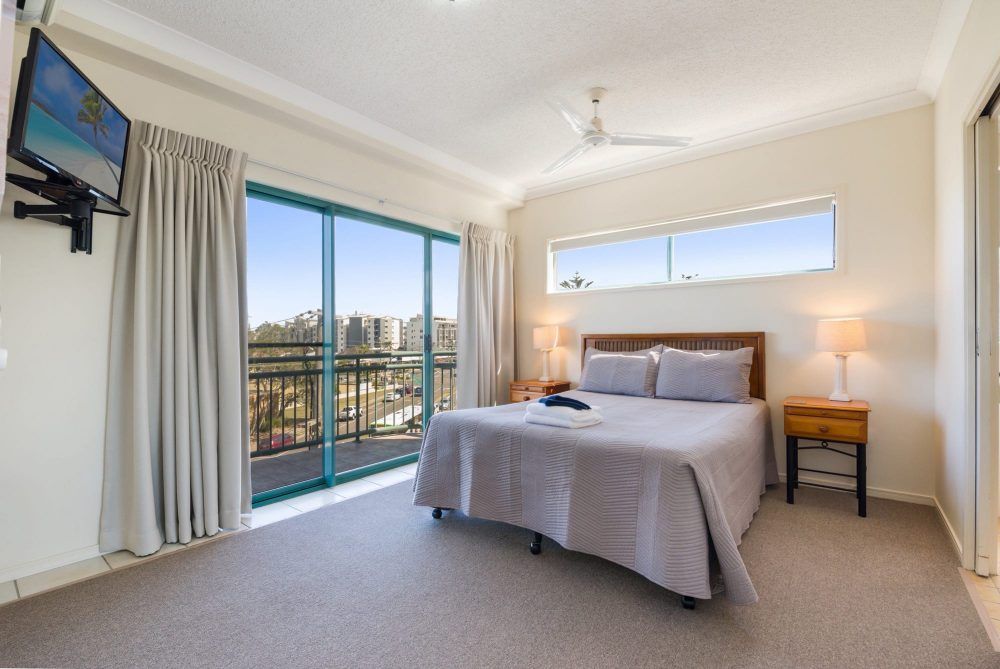 "Home Away From Home"
"We loved our stay at the Sunshine Towers. First of all the managers of the building were fantastic. We were running later than we said for our check-in so Andrea left everything we needed in our room which made it so easy for us. Andrea then stopped in later making sure we had everything we needed and gave us good local information. The apartment was bright and clean and very spacious with views of the beach! We loved it. The beach was literally a 3-minute walk away as were the local cafes and restaurants. honestly, we wanted for nothing. Thank you for the cheerful welcome and the wonderful stay! keep up your great work!"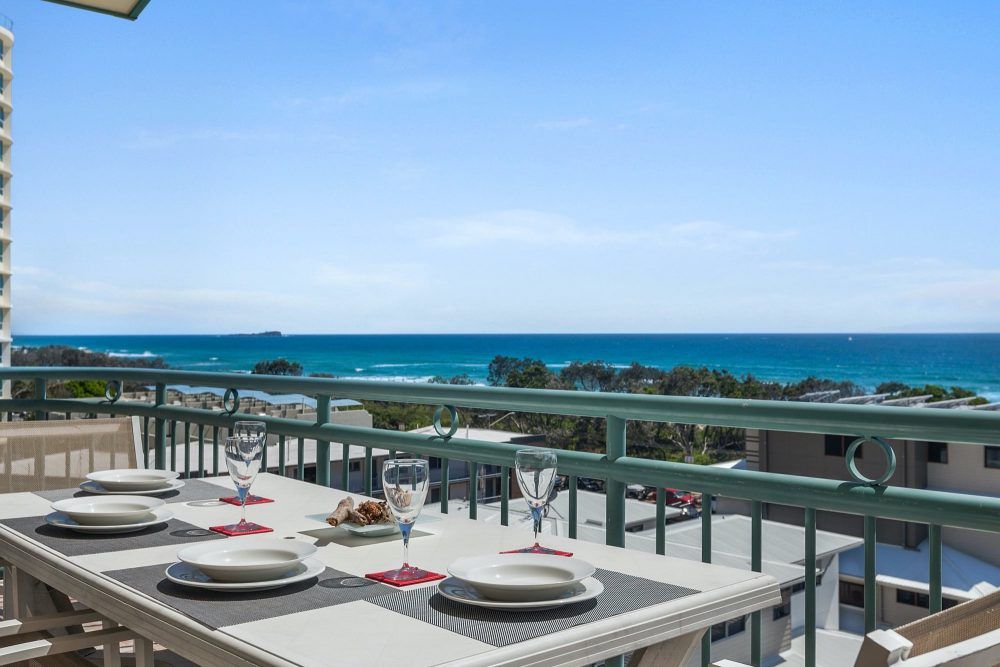 "Beautifully appointed apartments"
"We stayed in three bedroom apartment on floor five. This apartment has beautiful Ocean Views North to Mudjimba Island and South to Point Cartwright a distance of approx ten kilometres.
The apartment is beautifully presented and well appointed. You can dine in and prepare a gourmet meal or dine out at Cotton Tree Bowls club across the road or Maroochydore Surf Club is five minutes walk and on the beach front.
Cotton Tree shops and restaurants are easy walk away. Main shopping centre is twenty minutes walk.
The bus stop is at the door for Caloundra and Noosa and connection to Landsborough station should a day in Brisbane be desired.
The double car parking space is ideal for us as we use one for our push bikes.
This was our second stay and we'll be back in September with family."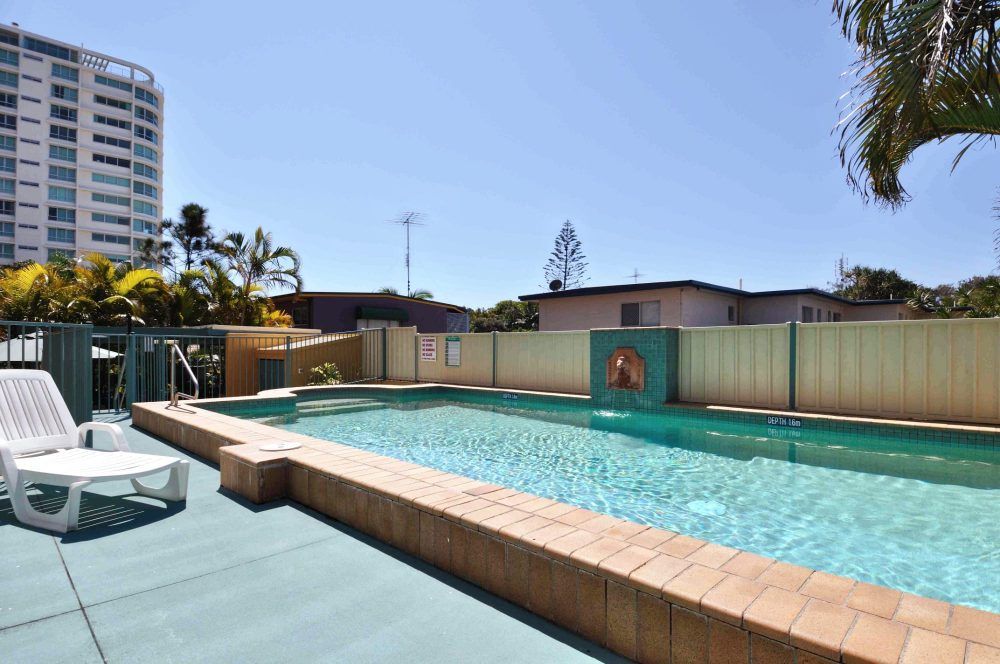 "Close to everywhere"
"We stayed at Sunshine Towers in a 3 bedroom apartment, we were welcomed by Andrea upon arrival and taken to the apartment on level 1, which overlooked the pool and and BBQ area, the apartment was very spacious (we had a group of 5) and surrounds were well kept and very clean – Fantastic Location within easy walking distance to the Surf Club, beach and shops – we will certainly be back to stay at Sunshine towers in the future!"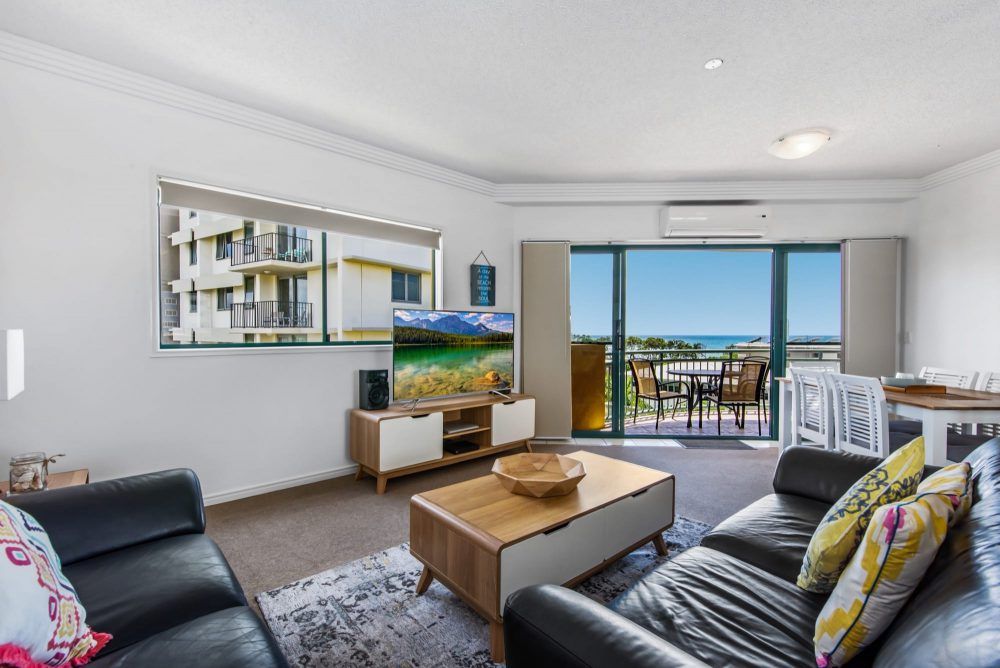 "Great Holiday"
"Great place for a holiday! Only a short walk to the beach, river and some fantastic restaurants. Apartments were well stocked and Andrea and Brett were very helpful!
We will be staying here again and would definitely recommend it"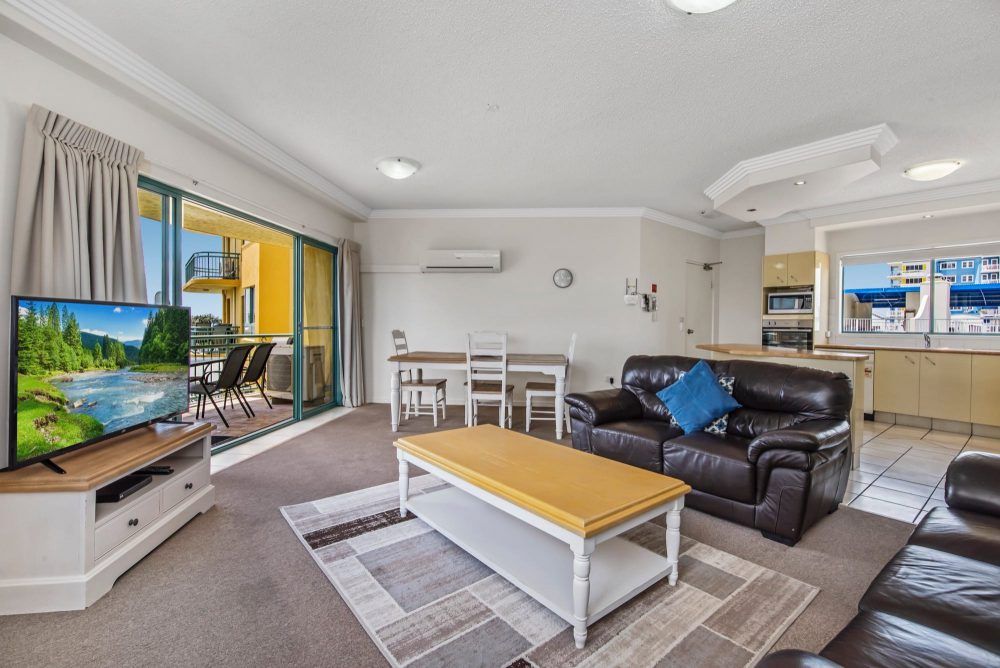 "Perfect for Families"
"We stayed at the surfcomber which is steps away from the beach, surfclub cafes and a $9 Uber from the plaza. Andrea is an absolute god send. Accommodating, professional and polite. Cannot fault her.
The entire apartment we stayed in literally has everything you need from containers to store leftovers in to cheese boards for those perfect sunset platters and board games for the kids to chill and play with.
The apartment was immaculate, clean tidy and nothing to fault. This is truly home away from home. Thank you Andrea and co. We will be back soon"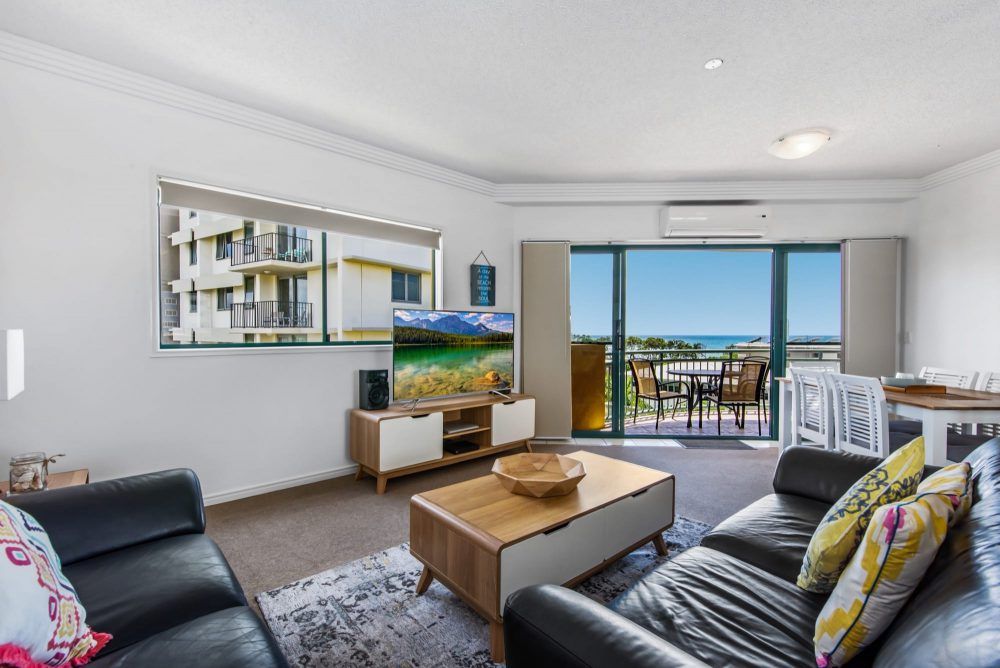 "Super Helpful and Great Place…"
"Was lucky enough to spend a few weeks on the top floor apartment overlooking the ocean. It was fantastic. Newly renovated, with a great view, this was a great time. Also, Andrea (onsite manager) was super helpful in all respects. Would stay longer if I could!"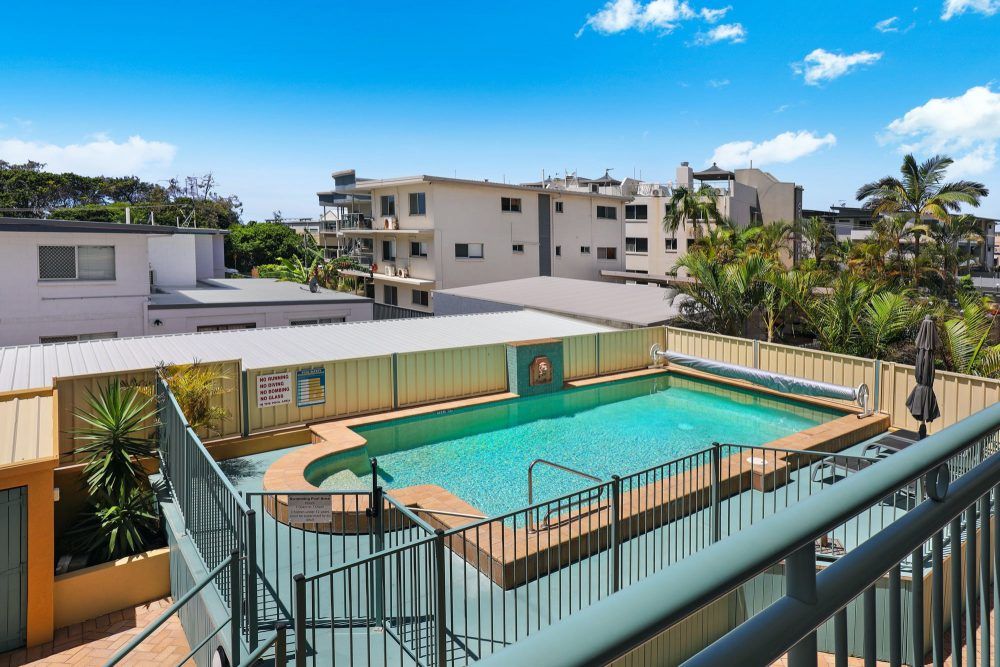 "Our Stay"
"Great location. Very tidy with excellent facilities. The beds were very comfy. Used the barbeque next to the pool a few times which was exceptionally clean. Good restaurants within walking distance to the accommodation. 5 Min walk to the beach."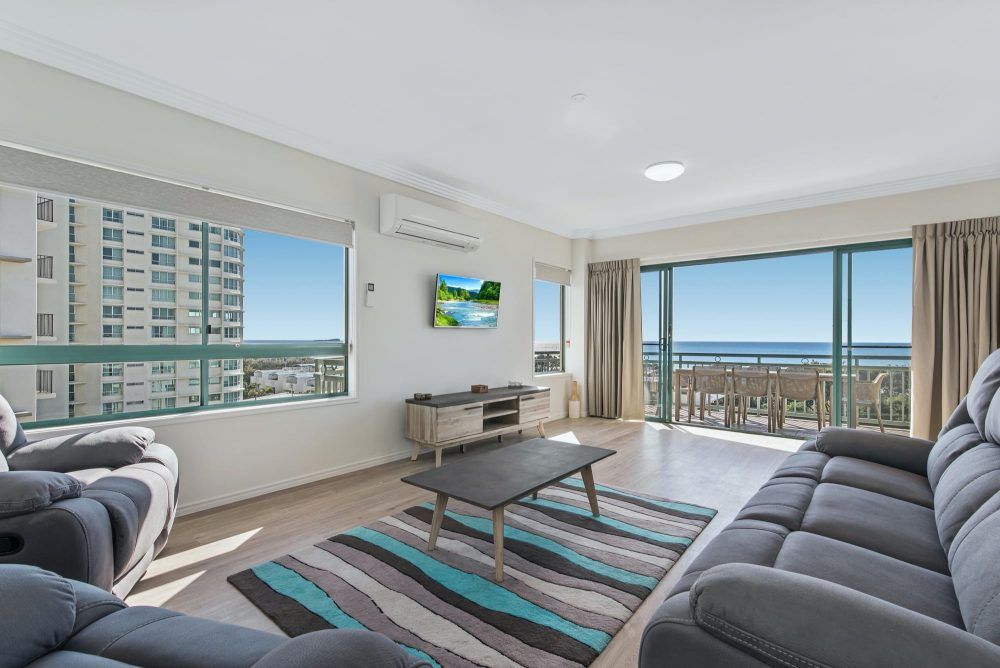 "Excellent Stay"
"We have just returned from a 6 night stay at Sunshine Towers and really enjoyed it. We were very happy with our 2 bedroom unit. It was spotlessly clean, bright and airy and well equipped with everything we needed to make our stay comfortable. The building, pool, and undercover car park is all well maintained and, once again, very clean.
Sunshine Towers is a short walk to the surf beach and also the beach at Cotton Tree caravan park, which is great for swimming. The shops, surf club etc. are also a few minutes walk and most days we didn't even use our car. Andrea and Brett were very friendly and helpful. For us, there were no negatives. It was great and, if we are going stay at Maroochydore again, we will definitely look at returning to Sunshine Towers!"